48% Facebook. 18% Direct Mail. 15% Referrals. 10% Instagram. 4% Google - The marketing breakdown from the recently completed membership drive campaign at The Oaks Hotel Leisure Centre. During this campaign the membership base at the club more than doubled. If you're interested in growing the membership base of your club, this article may interest you.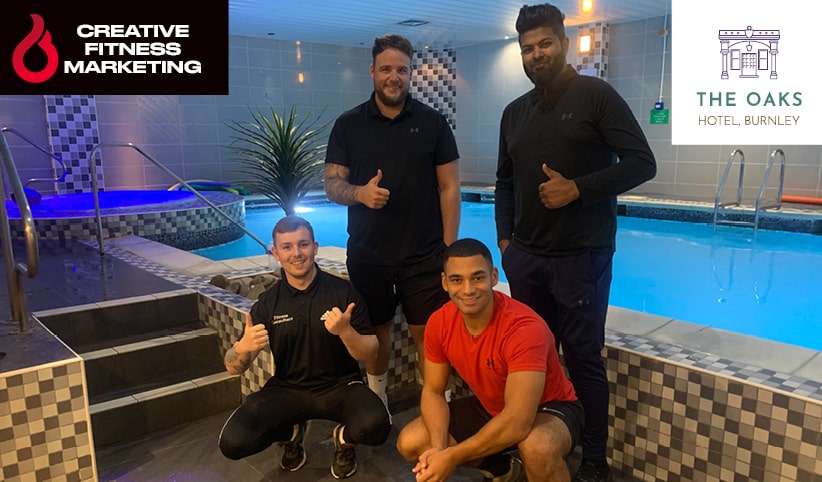 So how did they do it?

The campaign was designed and carried out by our team over a period of 8 weeks. We use a value-based marketing approach to appeal to the de-conditioned local market. The messaging and imagery used in the campaign attract those who wouldn't normally consider joining a fitness centre. While many clubs use intimidating imagery featuring super fit young ladies in crop tops and topless men, we take a non-intimidating approach to their design.

Jonny Packard, one of our management team provides some insight into why this campaign was so successful. "Over the past 30 years in the industry, CFM have tested many approaches. The reason we achieve such high numbers in such a short time is we know how to reach and motivate the 'untouched' market in local communities. We understand the fears and insecurities many people have when it comes to starting their fitness journey. Breaking these down and presenting the club as a place where they will be supported to reach their goals in a non-intimidating environment is vital. We also understand that it can take up to 5 marketing exposures for this market to act, which is why our campaigns are always multi-faceted. We use up to ten different marketing mediums during our campaigns, such as digital marketing, direct mail, outdoor signage, community outreach and in-club referral campaigns."

When it comes to the day-to-day running of the campaign, it's important to note that we also manage the new member sign ups, to ensure a high sale to appointment rate (around 85%). Whilst some marketing companies will often provide hundreds of leads, typically the 'close rate' of these leads can be as low as 10%, as it is often left to the clubs themselves to sign up the new members.

Speaking with Kabz from the Oaks; "The team blended in very well with existing staff and supported us in the day to day running with members. Fun and passionate about what they do and overall excellent achievement at the end of the promotion."

The CFM model is unique in that we don't charge our clients upfront, and we work on a commission only basis, so there is no risk for the gym.

To find out if your club is suitable for a CFM campaign, grab an info pack here or call Jonny or Harry on 0115 777 3333.