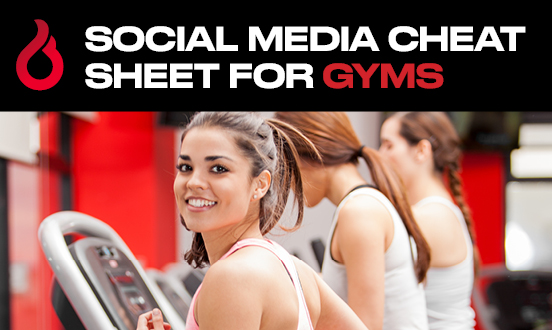 3 KEYS TO SOCIAL MEDIA SUCCESS
1. Engagement
Probably the most important thing to consider when using social media is engagement. When people interact with your content, it is then shown to even more users. Put some thought into the kind of content that people will enjoy. Be original & human, tell a story, use visuals and spend some time to create attention-grabbing titles or captions for your content. Create content that will spark emotion! E.g. Admiration, amazement, interest, curiosity, uncertainty, astonishment.
2. Leverage your members
Within your club you have a gold-mine of fantastic content potential and advocates for your brand. Perhaps you have some members from a local sports team who have just won their league competition, or a member who has just completed a 100km charity walk. Telling these type of member stories is great feel-good content that people love to see, and as a bonus is fantastic for engagement as friends and family members interact with it.
3. Quality over quantity
So often we see clubs posting just for the sake of it. A good golden rule to follow is to answer the question, why am I posting this? There should always be a purpose behind your posts. It is better to have two or three high quality posts per week than ten irrelevant posts that no-one interacts with.
CONTENT IDEAS
Here are some ideas for creating engaging content for your club. Spread the load and get your PT's, class instructors, reception staff and managers involved in creating content. Using a variety of content types such as video, live video, stories and static images is the best way to appeal to a larger audience on FB/Instagram and get the best from the algorithm.
- Member testimony – age & occupation, what do they like about the club, results achieved, why they joined.
- Meet the staff introduction video or photo
- New members experience - how they have found the club so far, why they joined, what they are looking to achieve.
- Varied members video - Different members talking about what they like about the club.
- Gym challenges. E.g. longest wall sit, most press ups in one minute
- Member achievement – find members in your club who have achieved something great and celebrate it!
- Class videos – show off your best fitness classes
- Technique video – show off your knowledge and expertise with video's on training technique
- Work out of the week – a great member retention tool, plus a good way to help your members get results by adding these into their training programmes.
SHOULD YOU DO PAID ADVERTISING?
If you have a marketing budget, then paid advertising can be a great way to deliver your message to more people. Unlike traditional media, there are many targeting options on advertising platforms, so that you can deliver your message to the right people at the right time, based on gender, age, interests, location and more. E.g. you can target 'mums and bubs' classes to 'parents of toddlers' using Facebook demographic targeting. Facebook has some great 'how to' articles and the platform is relatively intuitive to use.
WHEN ARE THE BEST TIMES TO POST ON SOCIAL MEDIA?
According to Hootsuite, weekdays between 12pm & 3pm and weekends between 12 & 1 are the best times to post.
Another school of thought is to post when your followers are online. You can check this out in your Facebook Page insights under 'posts' and 'when your fans are online'. Why is this important? The more engagement you get on your posts in the first few minutes of posting, the more likely your post will be favoured by the Facebook algorithm and shown to more people.
Written by: Kate Landers, Advertising Accounts Manager, CFM