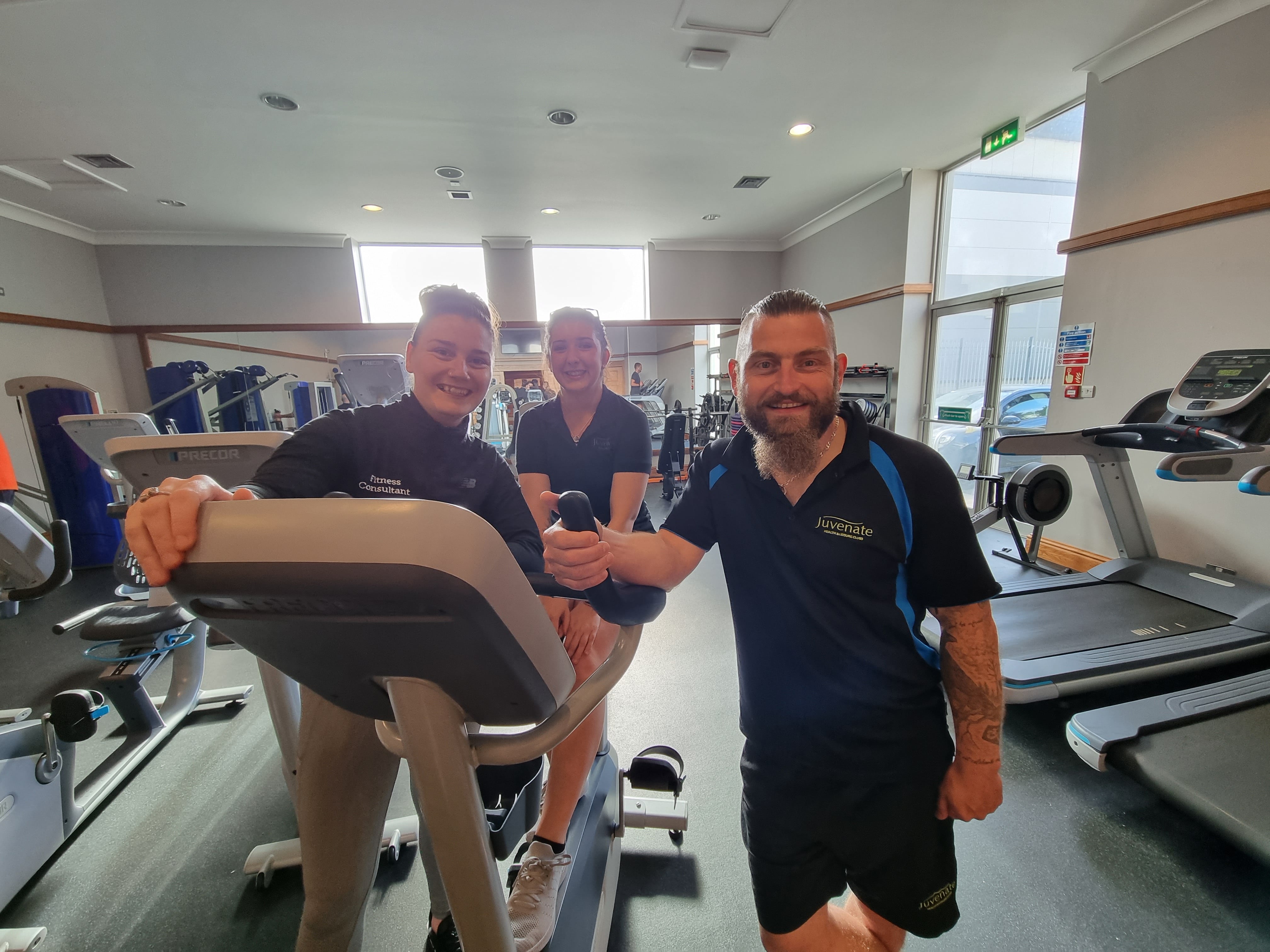 If you're looking to increase the members in your gym or health club, then you might like to read on.
Juvenate Health & Fitness Inverness recently completed a membership drive campaign which brought in some fantastic results and now the clubs membership base is at an all-time high.
So how did they do it?
The success of the campaign came down to an integrated marketing and sales approach with a core focus on 'selling with empathy'. This 360-degree approach began with multi-faceted marketing including graphic design, videography, digital and print marketing right through to a streamlined sales process.
The campaign was designed and carried out by our team here at Creative Fitness Marketing (CFM) over a period of 7 weeks. We managed the Health Awareness campaign at the club and provided two expert fitness sales consultants who were responsible for greeting, touring and signing up the new members. We have a rich history that is centred around the benefits of exercise and the impact it can make on the local communities we work in.
Dan Leworthy one of the sales consultants for the campaign provides some insight into why CFM campaigns are so successful. "The reason we achieve a high sale to appointment ratio (over 85%) which is significantly better than industry averages is due to the streamlined process we've created. We know the importance of striking while the iron is hot and getting prospects down to the club as soon as they have engaged with an advert. We build up the value of the membership with a strategically designed e-mail before the prospect even walks through the door. We focus on building rapport during qualifying phone calls and club tours. But most importantly, our empathy-based sales approach means we work together with the prospect to show how the club can help them achieve their goals. We touch on how exercise stimulates your mental health and physical well-being, instead of using pushy sales tactics that only creates revenue and doesn't educate the community within the facility."
As well as the extra 260 new members who joined on the Health Awareness campaign offer, the club's regular membership sales also increased by over 40% due to the flow on effect of the marketing coverage.
Club Manager Liam said "we chose CFM because of their proven track record and referrals from other clubs. I would 100% recommend using CFM as they are very professional and they get the job done!"
The best thing is we don't charge our clients upfront, and we work on a commission only basis, so there is no risk for the gym.
To find out if your club is suitable for a CFM campaign, grab an info pack here https://uk.cfm.net/information-pack or call Jonny or Harry on 0115 777 3333.