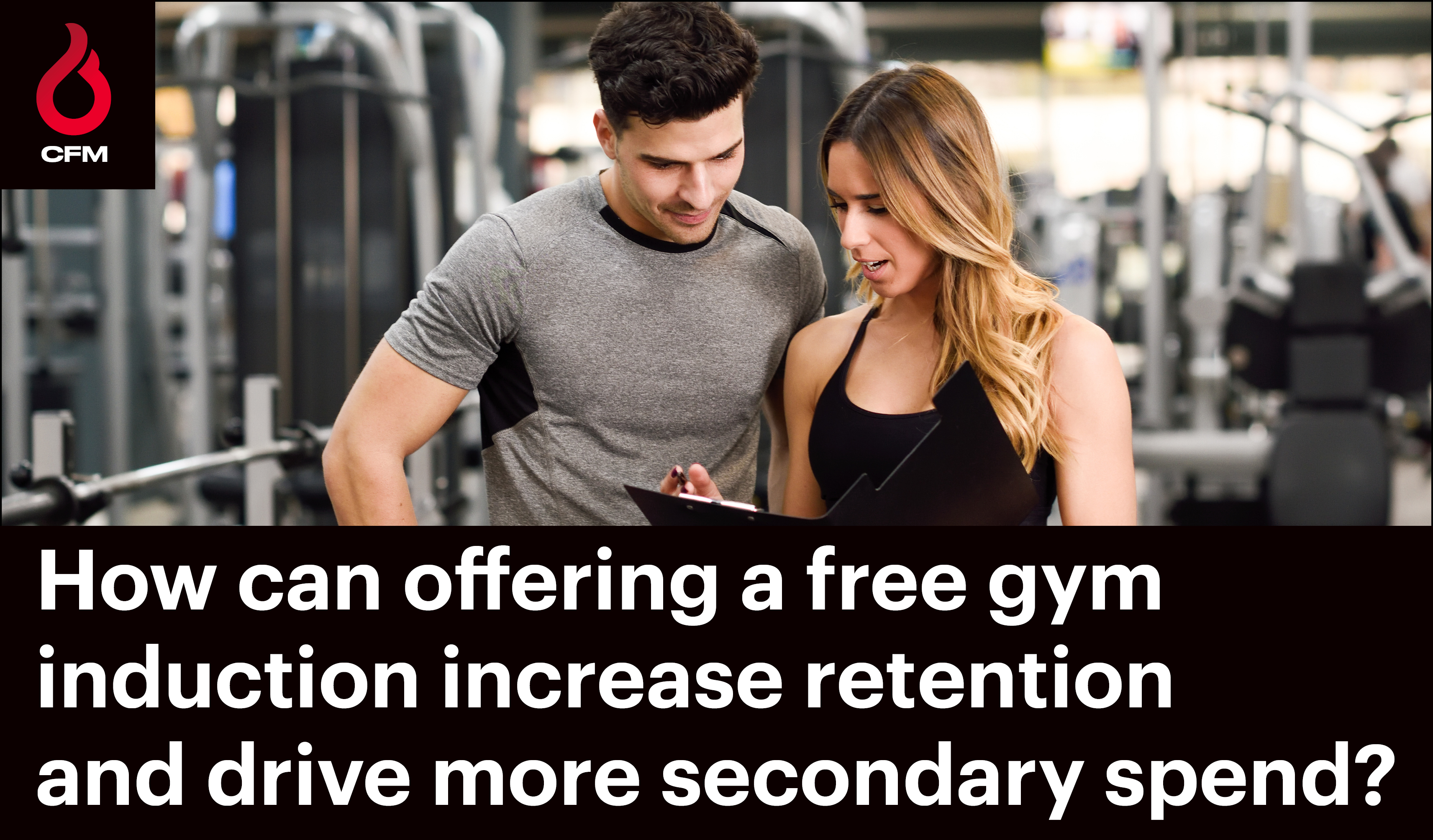 Competition in the fitness industry is at an all-time high. Not only are health clubs competing against physical operators, they are now also competing against online trainers too. Retention and secondary spend are becoming increasingly important in 2022 as clubs look for ways to increase customer lifetime value.
In recent years, many clubs have shied away from the full-service model where they offered free personalised programmes and re-assessments, to reduce their wage bill & compete against the budget, low-service box gyms. But could they be missing a trick here?
At CFM we have worked in hundreds of gyms across the UK & Australasia and have seen clubs whose financial success stems from their free gym induction. They use the induction as a platform to up-sell their newly signed members on to Personal Training, nutrition programmes, 6-week challenges and more. This not only drives secondary spend, but motivates the member to achieve and subsequently stick with it for longer!
So how do they do it? Here are 3 solid components to their success.
Offering: Firstly, having a solid, clearly defined offering(s) is vital. Start from the customer. What is it your client needs and where can your club add value to their experience? From here you can put together packages that help to solve your clients' problems.
Sales process: Secondly, set up a simple sales process for your trainers to follow. Keep in mind that there is a fine line between a good salesperson and high-pressure sales tactics, so training is key. Asking the right questions, being a good listener, finding out exactly what the customer wants, and showing them how you can help them get there, is a great start in setting up any sales process.
People buy based on emotion, so finding out a customer's 'why' is essential. This will not only guide them in their purchase decision, but also give them a strong foundation to achieve their goals. For example, if you are selling PT packages, finding out what the customers goal is (e.g. lose 5kg) is not enough. Delve deeper and find out WHY they want to lose that 5kg, and WHEN they want to achieve it by.
Follow up: As they say, fortune is in the follow up. Ensure your sales process has that final step, to follow up any potential sales that may not have been ready to start right away. A simple phone call to see how the member is doing, or a 'special offer' SMS or email can be enough to get them across the line.
Need help increasing your membership base? At CFM we run fully managed marketing and sales campaigns for our clients. Grab your free info pack here